Innocent bystanders who found themselves in the midst of the Cape May Singer/songwriter festival this past weekend were probably happily surprised to see so much great regional and national talent come in to perform in all the venues at their hidden getaway spot.
I had a really fun evening showcase at the Pilot House on Sat night where some Facebook friends who didn't even know I would be performing there were happily surprised and stuck around for the performance and to buy me a drink. It was so nice to run into people and see people really enjoying the live show. It is great to feel that what I'm doing is expanding and has been propelled in ways I can't even imagine!
Heres two pictures from the very beginning of the festival for you.
Outside of the beautiful & historic Congress Hall...        & inside one of the actual bathroom stalls
                                                                                was an old fireplace or maybe part of a
                                                                                food elevator service system!!!
                                                                                Always be aware of your proximity. ;)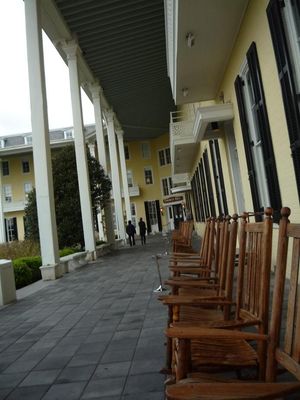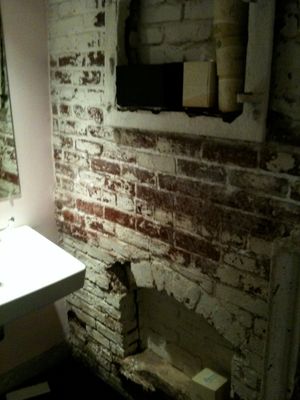 Getting to the festival Friday I was on the first panel about the new Paradigm in the music business and what artists can do to make it work for them. This business is so funny because there really is no one way and almost anything you swear by doing someone else will completely disagree with. I tried to give as much hard and true advice as I could and I think a lot of the artists there walked away with some good ideas. I think when its all said and done the two things anyone can agree on as far as taking your career to the next level and having success are:
1. Think outside the box, do it differently but do something and if it works for you, keep doing it.
2. Remember the humanity in this business, as in most, your greatest resource is other people. People like working with people that are easy to work with and that they LIKE. Be helpful, treat people with respect and more than ever your relationship with your fans is golden. They want and expect more of YOU than maybe ever before. So don't be afraid to "Let it all hang out" as Brendan from Wheatus said.
Hope that helps someone and I just wanted to put it out there that I really enjoyed being on the panel, talking to other artists and hopefully helping them move forward and expand. If you have any questions or want advice please feel free to shoot me an email (Natalie [at] NatalieGelman [dot] com). Also, if I'm in your area I would love to meet you and help you decide what you should do next for your solo career or band. Sort of like a music career consultant but instead of charging all I'm asking is that you buy me lunch. I would just love to share what I know so I can help you and maybe you'll end up with more time to do the things that matter like make music!
Hope everyone's spring is getting colorful and great! There were lots of early spring bulbs poking through and some dapholils in bloom which wI spent some time walking down to the beach to watch the sunset at the festival with a PB&J but wasn't thinking about how the 40 degree weather would feel much colder in the winds!! Still fun though…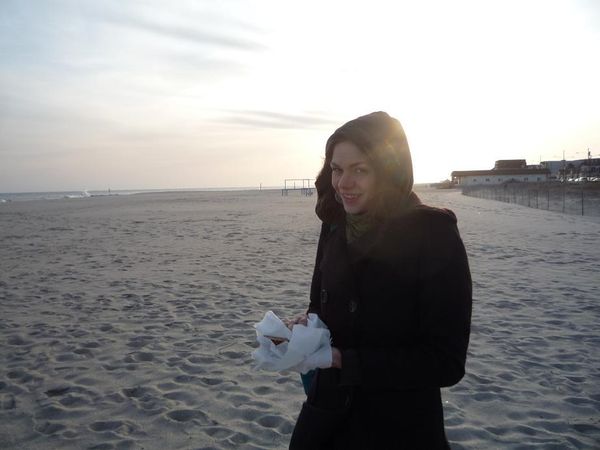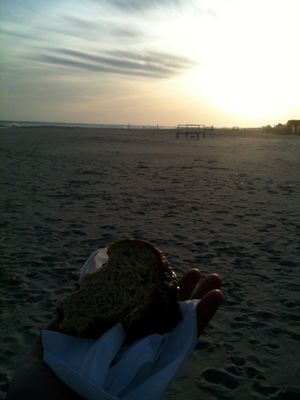 Talk to you all soon!
Natalie