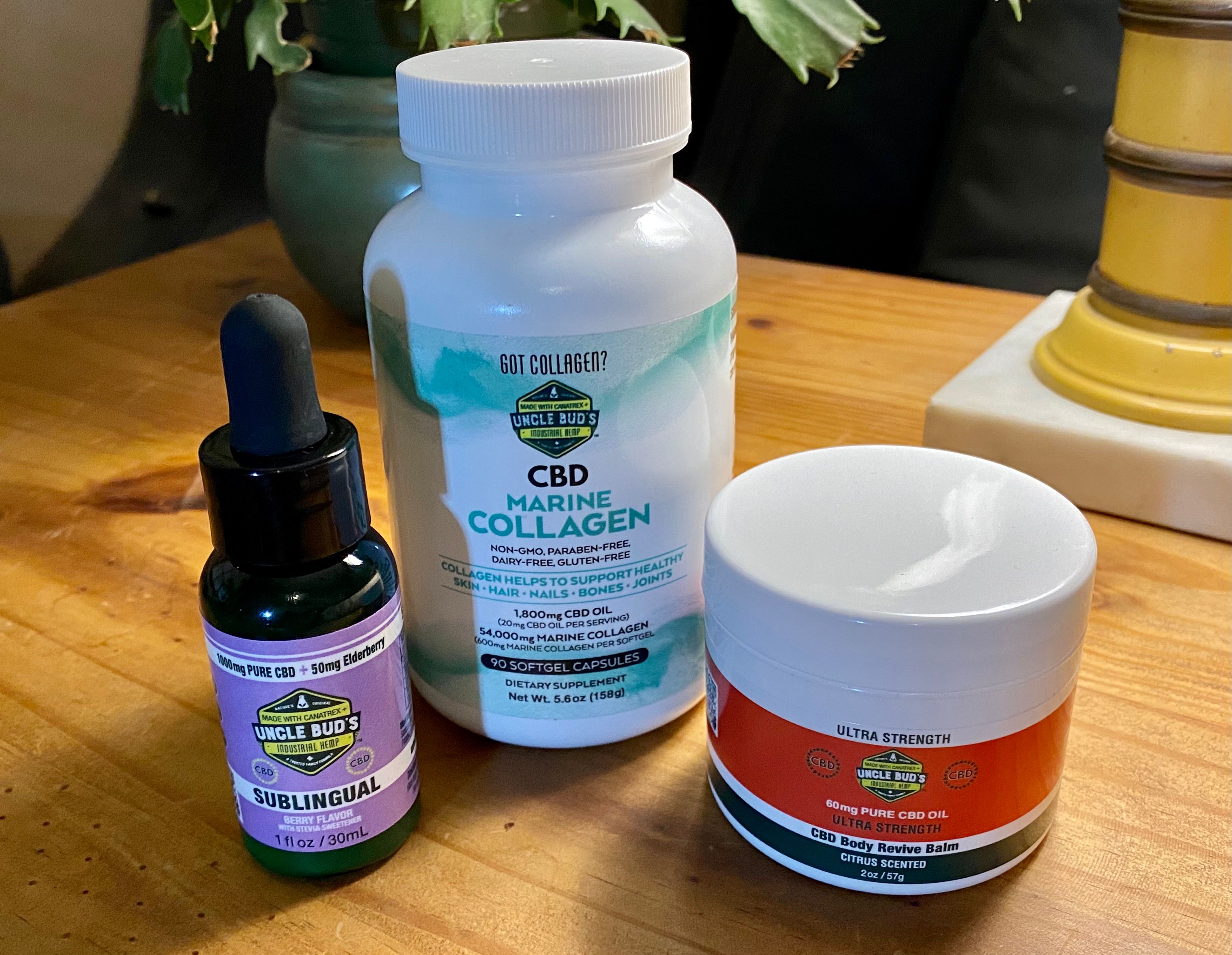 As a singer I'm always looking for an edge with my health and wellness. My voice is a direct reflection of how I'm feeling physically and emotionally. It's often the first place I'll that notice something is off and I'm not in optimal health. 
It doesn't help that a career as a singer is often stressful and more emotionally exhausting than an average job. There are so many ups and downs, performance nerves and even just the vulnerability of opening up and connecting to an audience can take a lot out of you.  
Physically it's taxing with late nights, early mornings and long hours spent traveling or on my feet... not to mention all the hours actually singing. You get it right? ;) 
A few years ago I started using CBD, the non-psychoactive, non-high inducing part of the cannabis plant. You've probably heard a lot about this supplement recently but if you haven't or you've been hesitant to incorporate it into your wellness routine I want to encourage you to start. I take a daily CBD to combat anxiety and I can honestly say that it makes all the difference in me feeling good and having a focused and productive day or not. 
Like any supplement, it's of upmost important to use a quality and reputable brand. I've tried CBD products before that didn't seem to have much of an effect so it takes some experimenting to see what works best for you. Recently, Uncle Bud's Hemp sent me a few of their products to try and share with you. I love that the company is USA made and cruelty free but most importantly all the products I tried seemed very effective. 
The first thing I tried was the CBD supplement. I normally take a daily softgel in the mornings with 15mg CBD a day and opted to try Uncle Buds CBD Marine Collagen with 20mg CBD per serving. I take a marine collagen daily too and like the idea of combining supplements with this one. I can't say for sure if the collagen is working because that's always something that you see the effects of over time but it seems to be and the CBD in this really worked to take the edge off. 
I was wondering about upping my dose to 20mg per day but often when I took a lower dose I would actually use a 5mg per/spray sublingual CBD spray in the afternoons for a little extra help to take the edge off anyway. With this 20mg dose from Uncle Bud's I don't feel a need to do that. Also, when I took the other CBD I would feel it "kick in" abruptly and this is more gradual and gentle, which I like. I never notice any sharp changes either as it kicks in or gets metabolized. 
As a pescatarian, I do wish the capsules were made from vegetable glycerin alone and not bovine gelatin but this isn't really an issue and most people who aren't vegetarian wouldn't care. 
The second product I was really excited to try is Uncle Bud's Ultra Strength CBD Body Revive Balm with 60mg of CBD. I've used CBD creams topically on neck pain, back pain, knee pain... when I've pulled or jammed a finger and my favorite use, for cramps at that time of the month. Ladies, if you have not tried CBD for your cramps stop what you're doing and buy this now. I feel like it calms the muscles and starts working within minutes. It's truly a game changer. 
The balm has a light and very natural scent and I felt like it absorbed really nicely. The price for this 2oz tub is really fair especially because it's going to last you a while since you don't need to use a lot. I'll be re-ordering this for sure. 
The last thing I tried from Uncle Bud's is their Extra Strength CBD sublingual with 1000mg CBD and 50mg of Elderberry. I was interested in this because again, elderberry is something I take regularly and like the idea of combining supplements and cutting out steps in my routine. Where this supplement really shines though is its ability to start working quickly. If you're feeling like you need an option of CBD that will kick in fast sometimes then a sublingual is the way to go and this one works. 
There's 33.33mg CBD in a full dropper full and as you hold it under your tongue before swallowing it gets into your bloodstream more rapidly and bypasses digestion. I haven't tried taking the full dose because I don't need that much CBD for the calming affect I'm looking for but I've used 25-50% of the full dropper and really feel it kick in fast. 
I'm not too keen on the aftertaste of this sublingual but it depends on the day and how much of it gets on my tongue instead of below my tongue. It's sweetened with stevia which has a very distinct sweet flavor. You might love it but when I re-order this I'll be trying the peppermint to see if that masks the stevia. The less then ideal aftertaste is worth how effective this is. If you have had bad anxiety before, especially during the pandemic, you know how quickly that can come on. This really is helpful to have on hand and use when you are starting to feel an anxiety or panic attack coming on and may help stop it in it's tracks. 
There are so many products that Uncle Buds offers including lots of CBD and hemp wellness and skin care products that I haven't seen anywhere else; from body wash and face cleaners to eye creams and facial scrubs. They also have a line for pet care products, which looks amazing. 
Everyone is different and what works for me may not be the best for you or you may have to do some experimenting to find out your ideal dose and how and when to use CBD for the benefits you're looking for. I'm here if you have any questions about the products I tried and the folks at Uncle Buds are happy to help too. They have some great sales and gift sets so you can try out a few things and see what you like best. Use the code IG20 for 20% off site wide.
Let me know in the comments if you've tried out some hemp or CBD products as part of your wellness routine. I honestly don't know where I would be if it wasn't for CBD after this past 19 months of pandemic life.