I decided to do something different this year and instead of shouting out my top fans of the year shout out my favorite moments. I'm still (and always) incredibly grateful for all the support I get every.single.day to keep my ship afloat and on course but last year didn't feature too much touring and venturing out into the world in a big way to include enough new people on this list. 
So, for those of you who are freaking amazing – you know who you are – You've put me up in your house, helped me book shows or even booked your own house concert, flown across the country to see shows, recorded those shows, brought out friends and shared my work with everyone you know online and off... you guys seriously rock!!! 
:::I'm staring to question weather or not I should just screw the top moments idea and thank my top fans!! oy!!::: 
This post is also about acknowledging the serendipity of life and how a fleeting moment can be captured and something seemingly little can mean so much. 
You guys are all my community and it's a wonderful journey to make music for you. 
Without further rambling... here are just 10 of my favorite "fan moments" of 2016! 
10. Every single time you sang along at a show! Sometimes without encouraging... sometimes with me getting "New York" on you but you sang-a-long and that makes my heart smile. 
9. The times you've come to me for encouragement on you own creative pursuits or just to share with me your songs, poems, books and artwork. 
8. One of my house concerts was canceled when the host's husband surprised her with tickets to NYC for that same weekend not knowing she had booked me... they caught my show in NYC. :) 
7. Meeting and taking a selfie with this cutie pie I met while busking at the Staten Island Ferry.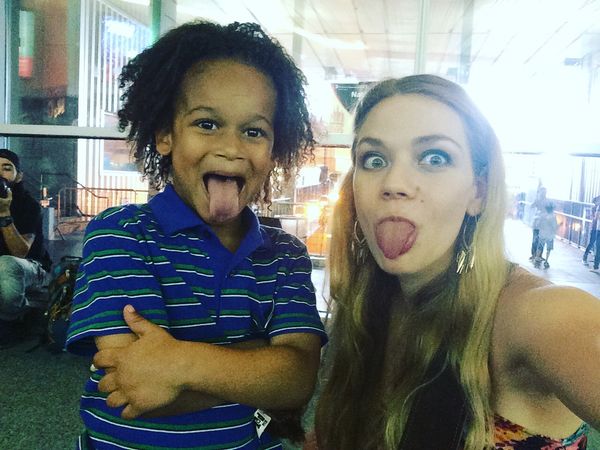 6. Batgirl looking for my musical secrets at one of my favorite shows of the year – Concerts by the Sea at Channel Islands Harbor.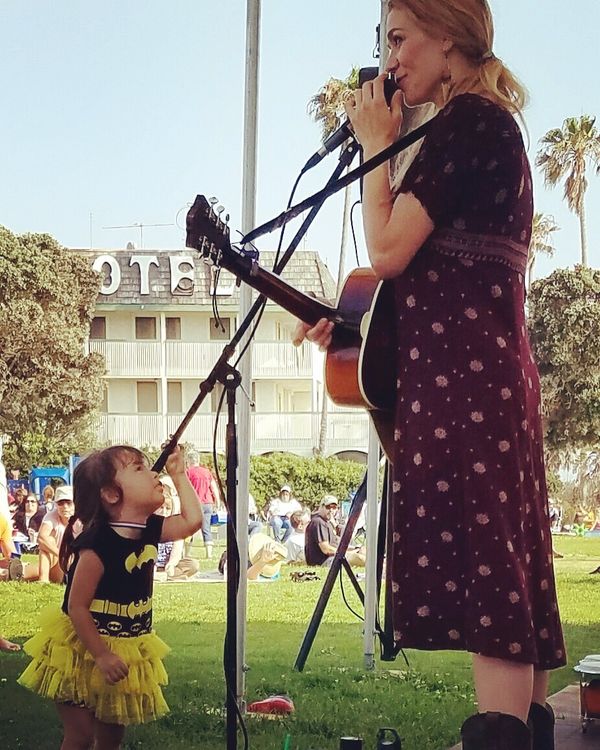 5. Justin Higuchi capturing another one of my favorite live shots... my smile really sums up how happy I am on stage and doing what I do. I'm a fan of all his live music photography.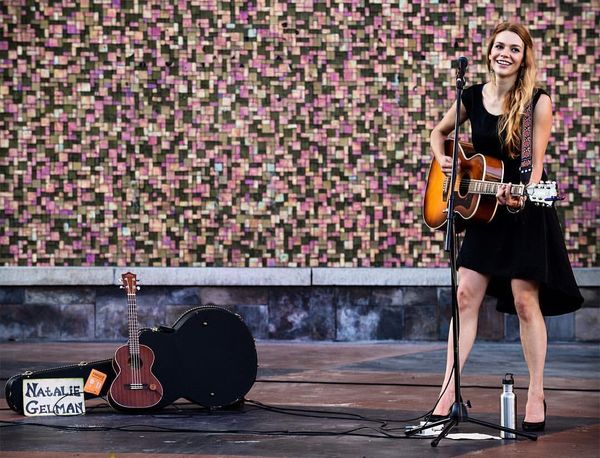 4. A bride hired me to sing for her wedding this year and then learned her mother was already a fan of my music after hearing me play earlier in the year at a winery... It's a small world! 
3. Hearing one of my favorite photographers, Chris Zedano, play my song, Sundance in Your Eyes, on guitar after our latest photoshoot. Chris is one of the first photographers I ever worked with (rumor is that I am one of the first people he photographed outside his family!) He's a great photographer and has also shot many of my favorite photos and is now multi talented having picked up guitar and learned a few of my songs!
2. Writing my first custom song for "Meemee and Spoom" on their 10 year anniversary. It was such a gift to get to know them and create this timeless capsule of their love story. 
::::drum rolllllll::::

1. Marrying my best friend whom I met because he heard me busking on the streets of Park City, UT during Sundance.