There's nothing better than escaping a cold Northeast winter for some FL sunshine… except maybe escaping Canada for Florida sunshine. I got to do just that and play a few shows with Rock and Roll Hall of Famer Dave Mason of Traffic a few weeks ago. We toured St. Petersburg, Jacksonville and the Daytona area playing music and raising money and support for Work Vessels for Veterans www.WorkVesselsForVeterans.org.
Griffin and I started driving down Tuesday afternoon after a show in Bucks County, PA and we made it there just after a hurricane left on Wednesday morning at about 9:30 AM by this…
It was veterans day and Dave performed a great show with all proceeds going to Work Vessels!
Here's a photo I took of him and the band performing from backstage through a flag…
And one of my performance...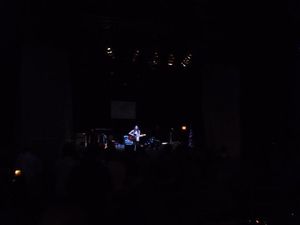 I had one of my NACA showcases back in CT in the middle of all the dates so I had to fly back to CT and I actually ran into my College President from UMiami, Donna Shalala in the Philadelphia Airport – small world! I gave her a CD and a few days later she emailed me to say it sounded great. Really sweet woman and an awesome role model, she is one of the reasons I'm proud to be a Hurricane!! (sorry I didn't get down to South Florida everyone!)
The showcase went well and I flew back from CT to Jacksonville (Gator country I know!) and got to perform at this beautiful outdoor venue called The Jacksonville Landing with Dave.
Here's some photos from the view behind the stage and of me performing…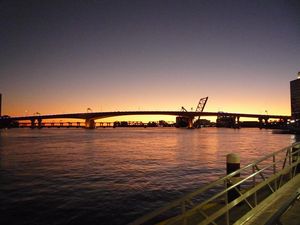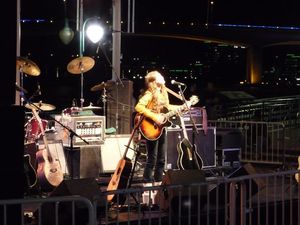 There are more photos from that event by photographer Craig O'Neal in the
live photos
section my website.
I met some really awesome people at the show and one fan actually had me sign his head! That was the first time I've signed a head before, here's photos of that in progress!!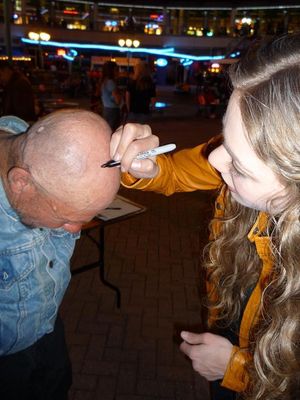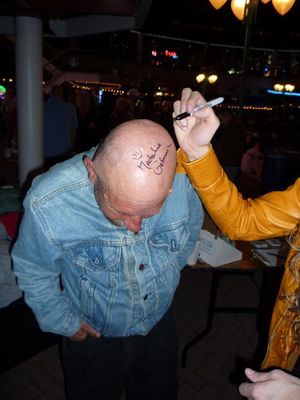 The next day we were down at the White Eagle Lounge in Korona, FL. They had a huge event set up with lots of performers, vendors and support going out to the veterans from all of us. It was a great crowd with some really fun moments on stage and walking around my first biker rally! I met a sweet artist who hand makes these beautiful candles and gave each of us one. It made our car smell sooo good on the way home I really don't want to burn it just yet!!
Here's photos of me performing...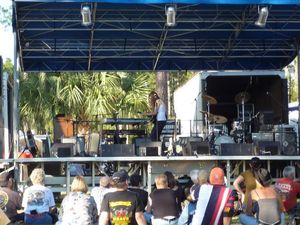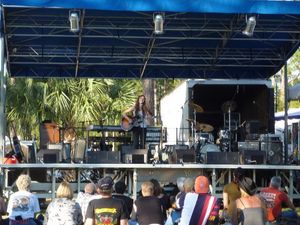 and the Work Vessels for Veterans booth…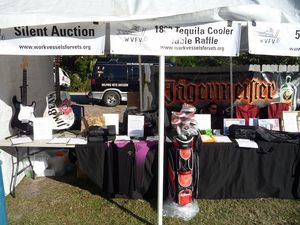 We had two beautiful shirts donated for the raffle by Alpine Stars www.AlpineStars.com that you can see in the picture. They outfitted me for the tour and I am so lucky because they are the most comfy but still stylish shirts and jackets, definitely check them out with the holidays coming up. They have a cool mens line too!
Here's a pic of my in my Alpine Stars Jacket and top in Jacksonville…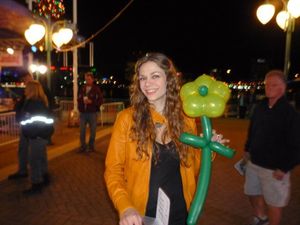 Thanks for reading! I hope you guys enjoyed hearing about all the different parts of my tour as much as I enjoyed being on it, having lots of different experiences and meeting all of you!
Natalie