This "radio" I made says it best...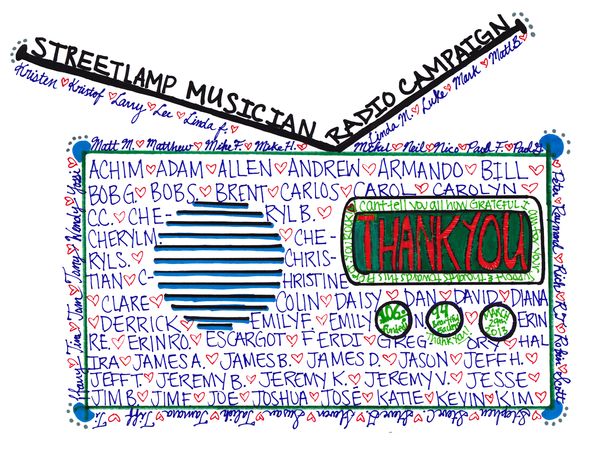 Couldn't have done it with out you all! We raised $5,660! Even with all of the fee's and a few pledges that didn't come through we still have over $5000 which is exactly what I needed to get this campaign off the ground.
A very special thanks to my "Name in Lights" pledgers: Peter Kemp and Allen Barth!! You guys are always supportive and I really appreciate your notes of encouragement always. :) Thank you!